​"Become A Part Of Our Family, When You Make A 2J 2K Border Collie A Part Of Yours."
Hours: Mon-Fri 9:00-5:00 Central Time.
Call Or Text Today: 602-628-9361
Send Us An Email:
We are here to serve you! From your first interaction with us, and continuing on through the years we are eager to assist our customers-- from training, to health care, and everything in between! :) We love to hear how our dogs are doing after they leave our home. Thank you to everyone who keeps us updated!!
---
---
"Then he got his first sit in our airplane and we taxied around our airport where we have our plane to get him used to it. He has a lil set of Mutt Muffs to cover his ears and make him feel safe and help with the noise. Its not too loud but the Muffs helps them feel like they are safe almost like a crate effect. Pics to follow. He did great for his first time. We just took the plane on the ground for a few loops around some hangars. We have a cessna 182 and dont usually fly too far but sure beats traffic if we go to San Francisco!! I told you Samuel was going to be having an adventurous life!"

"I was quite happy with how nice and helpful the Delta staff was when we picked up Samuel. Samuel Slept all night not a squeak out of him! He is doing well. He LOVES to eat and is very playful. We took him on a few short walks yesterday. Did pretty good on his leash, but would just sit down when he was unsure-- which is expected. He is doing great with his potty training also. Loves his toys, puts them all in a pile. Favorite is his tennis ball, he is bringing it back to us! Our family room and kitchen are all one big room so he has quite the room to run after it, and bring it back. Such a smarty pants! You have made it so easy by starting him off with some great training! Thank you! He is such a happy boy!! More later...."

"He is doing so well with his commands. I work with him a few times a day on sit, come, he is getting stay-- slightly. He is passed out right now outside with us. He played with the frisbee for a bit. I get him to release with a treat and command. When he first wakes up from a nap he is a cuddle bug. He has just crawled into our hearts!"

"We saw the Vet yesterday and he said he is doing great! Samuel weighs 14 pounds. His eyes, ears, temperature, etc. were all good. He had his second set of shots and we also started him on a flea/tick/heartworm preventative. We do have ticks around here. We have a lot of farmland and golf course with bushes all over. Everyone loves him and he has such a great temperment with people. He has to sit before anyone can approach and pet him and he is doing will with that. We took him to a few places with us today to run some errands and he loves to explore."

"He starts a puppy socialization class in two weeks. He has seen a few dogs in the neighborhood but has only come close to one as I know the dog and his owner. Sammy was quite shy but did sniff with the other dog and it went well. One day he walked with me to our mailbox which is at the end of our yard (no leash) he trots right next to me and when we get to the mailbox I tell him to sit while I get the mail out."
--Patricia C.



---
One Of Our Latest Updates On A Happy Puppy, HOLLYWOOD (All Grown Up), That We Placed In a Fantastic Home . . .
We will be completing the training [search and rescue] once it cools down a bit... She's also in training for agility and herding. Of the three events, she's best at search/rescue and herding (a natural). While she's good at agility, she likes to leap over the equipment and sprint to the finish line... (she likes to jump...)
Holly is one of the
smartest
dogs I have ever owned. She is very athletic, easy to train and has become highly protective of our family, most especially our other dog - a small American Eskimo by the name of Memphis. Several months ago, Holly saved Memphis from a coyote attack while we were playing catch in a nearby soccer field. But, honestly I think her most important quality is that she is just a sweetheart! She's always wearing a grin! I'll send some more [pics] of her in action as soon as I remember to pull out my camera!
~
Dawn R. of Peoria, AZ
---
---
---
Gus has gone on 2 trail rides so far and had a blast.

He goes with us to check cows and he is super interested in them. He is proving to be quite the protective guard dog as well.

I couldn't be happier with him! He fits in with us perfectly and he is proving to be a wonderfully smart and charismatic addition to our household!

I love the progress he is making with it all and how willing he is to learn and please.. not only that but he is actually fairly laid back with it all.. he doesn't have that super hyper "humming bird on crack" personality!

I feel very blessed to have such a good, smart and well-rounded pup!! (has to be the genetics!) -- Kimberly K
---
"Echo is a great little guy. He loves everyone and wants to meet everyone we encounter on a walk.
He transitioned to his new home quite easily. From the first day he has slept in a kennel at the foot of our bed. He knows to go to his "house" at meal time and bed time.
I have introduced him to some agility obstacles. He loves the tunnel . . .
He has "cousins" up the street to play with and my daughter's border collie in Chandler. We walk 2-3 miles a day. The longest hike he has done so far is 3 miles, but he is ready for more, which we plan to do this summer. He likes to go to the park for chuk-it and frisbee." --Dianna W
---
---
~A Letter We Received "from Dusty"
Now a Ranch Dog in South Dakota~
Dear Marx Family,
Greetings from Dusty! I am almost one year old now, so I thought I'd let you know how I'm getting along with my new family.
We're home on the ranch in South Dakota now.

It has 6,000 acres and I have the run of the place, but I don't go very far from the house 'cause they might need me.




I have three sisters. Jackpot is a mixed breed. Someone dumped her in the road ditch when she was a puppy- Sandy found her and brought her home. She's quiet and sweet and I like her a lot! Then there's the Corgi's. Gadget is red, and Gizmo is a black-tri. They're kinda bossy, but I get along with them, okay. :)




I don't get car sick anymore. I go with Jerry in the pickup to salt cows and check windmills. Everyday they go riding horseback to check on their cows and I always go along.




Jackpot says pretty soon we'll be coming back to Arizona for a few months. Well, I don't want you to worry about me. I'm happy and I like my new family, and I'm pretty sure they like me, too. I heard Jerry and Sandy say the other day what a great dog I was.


Love,
Dusty
---
| | | | |
| --- | --- | --- | --- |
| | "You sold us Patches and we renamed her Scamp (Scampy). My son at the time loved the puppy Scamp from the Lady and the Tramp movies, so that became her name. She is loving and such a funny dog. She makes us laugh every day. Scampy loves to sleep under our sons bed and wakes him up every day jumping up on him. She curls up in the letter C, wiggle waggling when we come home; talks and grumbles when she doesn't think she is getting enough attention. She carries shoes and socks in her mouth when she finds them on the floor and often sleeps with stuffed animals. She will chase a ball for hours, especially snow balls, but her favorite toy is a plastic drain pipe that she drags all over our back yard." -- Lisa S | | |
---
"Naya is a great family dog. She is so sweet with our three kids and loves to play with them and her sister Macy . . . She's obsessed with tennis balls and constantly has one in her mouth. If anyone is around she wants them to play ball non-stop until we eventually have to hide the ball. Naya loves to go camping with the family. We don't usually leash them when camping and she loves the freedom to explore the forest. We couldn't have asked for a better family dog. Thank you so much for the opportunity to purchase her from your ranch." -- TheSerrano Family


---
---
"We are enjoying Ryan's puppy so much. He is so loving and agreeable. He obviously feels comfortable with people. He is doing great! We all love him so much! Ryan named him Ronan. He is so smart . . . already knows his name. I think you did an amazing job raising them. He has never cried for his other family. He has been so loving with all of us- from the beginning. If anyone wants to call me, I am open for that, too. I really like the environment at your house, the kids interacting with them, and the big space they have, plus the interaction with the livestock. Thank you for doing such a good job raising him. Thank you for giving us the opportunity to adopt Ronan. --Kim K Date Creek Ranch

---
---
"Hollywood is a sweetie!
She's taken over the family and is the neighborhood favorite, what a ham. . .and smart! Holly is starting search and rescue training next week. She's grown into a big, strong dog. It's hard to believe she's still a puppy! By the way please tell your daughter that she named Hollywood perfectly! She is a celebrity around Peoria, AZ" --Dawn R


---
---
---
| | | | |
| --- | --- | --- | --- |
| | "Happy New Year! He's doing great and is so smart and well behaved. He is already walking well on a leash and learned to sit on command by Monday. We're working on roll over and "leave it" now. He's already been introduced to our family's five Jack Russell's- and our friend's two massive Rottweiler mixes; everything has gone well and he loves to play. My brother has been going back and forth on names, so I'm not sure what it will end up as officially . . . :) He is very loved! Such a cuddler and he absolutely loves attention. He's also a very quick learner. He is an expert hand shaker (if you say 'howdy') and will dramatically fall over and play dead if you say 'ka pow'. He's an all around great dog and melts when he meets new people. Konner has completed two training classes and is now starting agility. He amazes the instructors. :) --Nancy and her brother Kurt | | |
Powered by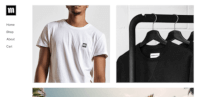 Create your own unique website with customizable templates.