"Become A Part Of Our Family , When You Make A 2J 2K Border Collie A Part Of Yours!"
Hours: Mon-Fri 9:00-5:00 Central Time.

Call or Text Today: 602-628-9361
Send Us An Email:
---
---
We have always been drawn toward Border Collie's and Australian Shepherd's because of their loyalty, sweet loving natures, willingness to please, intelligence, and their graceful style while working livestock.

Living in Arizona our first dog (as a married couple) was Cheyanna, an Australian Shepherd/Border Collie. She

was a rescue and after her rough start in life became a fun and loving dog who didn't know a stranger. Tisdale, an Australian Shepherd, (named after a good friend) soon joined the family. We then brought home two Aussie females, Jadalee and Keyanne. The Aussie's we've raised have been great all around dogs.

Several years ago Swift, a playful, adorable and highly intelligent Border Collie came to live with us and it was love at first sight. She 'wiggled and wagged' her way into our hearts. ❤️️ Swift came from the McGraw family, of AZ Border Collies and AZ Lamb. The late Jim McGraw was a wonderful mentor and taught us invaluably.
Swift opened the door of our hearts to the other Border Collie's and 'Border Collie People' who have entered our lives. We've met breeders, trainers, & owners in the Border Collie world and appreciate the relationships that have developed, all centered around love and respect for the working and versatile Border Collie!

Giving back is important to us. We donate to Guiding Eyes For The Blind and Sam's Wish. You can learn more about Sam's Wish by

clicking here

.

We are now living on 20 gently rolling acres located outside of Springfield, Missouri. Close to the Niangua River we enjoy fishing and cooling off in the summer with a swim. A spring fed pond provides fresh water and a lush pasture provides abundant grazing for our Suffolk & Katahdin sheep, cattle, and Haflinger horses. We have a flock of poultry and we enjoy farm fresh eggs. We've recently added Maremma Sheepdog's to guard our chickens, lambs, and other animals.

Our children help with basic obedience training and daily farm chores. We attend training classes at our local training club, read literature, and watch training videos to further our education. Recently, we've started Stock Dog Training with a local instructor.

Working with, training, and managing animals is a powerful tool. It develops (in children and adults) responsibility and skills that are applicable in many areas. We believe in life long learning.

If you already own (or have owned) a Border Collie you already know how they teach us. They are eager to please and they each have their own unique personality. Border Collie's require patience and love, & they need a soft hand and voice. We highly encourage and promote continued training and structured activity for every Border Collie. All of what the Border Collie is and needs, develops the utmost character in their humans -- if we take the time to listen and learn. For those of you who are considering adding a Border Collie into your life for the first time, we wholeheartedly encourage you to learn all you can about the breed, and to be honest with yourself -- Is this truly the breed for me? If after research and reflection, the answer is yes, we invite you to go over our questionnaire (located on the 'Contact Us' page) and to let us know about yourself and the life and furever home you will provide for a loyal and active Border Collie. We greatly value and enjoy keeping in touch with people who have provided exceptional homes for our puppies.❤️️🐾
---
---
Powered by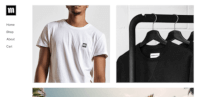 Create your own unique website with customizable templates.