Border Collie Puppies For Sale.

​Have You 'Herd' the News? Our Border Collie Puppies Are Raised Right For You!
​
---
We currently have border collie puppies for sale. We will arrange for the delivery of your new border collie puppy!
​
Hours: Mon-Sat 9:00-5:00 Central Time.
Closed Sunday.
Call or Text Today: 602-628-9361
Or Send Us An Email:
---
---
2J2K Border Collies are raised right for ewe and make beloved companions! Puppies are raised in our home and started on socialization, potty training, leash training, crate training, and basic commands. 2J 2K Border Collies are excelling in herding, agility, search and rescue, tracking, disc dog, therapy, and as great active companions! The sire and dam are friendly family dogs with a powerful combination of bloodlines in their pedigree (imports and foundational working stock) to bring you true all around athletes with HEART!!

Pedigree includes: 3x USBCHA Finals Champion & 2x International Herding Champion ***##IMP. Nan ABC 77943; 2x Scottish National Champion & Reserve National Champion & USBCHA Finals Champion, ##*IMP. Spot ABC 65813; & 3x USBCHA Finals Champion ***Bill ABC 95965; World Champion Cattle Dog, Rockin' G Spurs, Emil Luedecke's Ben and more!

A definite off switch is a must to make the perfect family pet and our border collie's have it. Both parents love people and have awesome temperaments. The sire and dam are clear for PawPrint Genetic's 7 panel border collie DNA health screening and have excellent hips. A puppy care package is included with lifetime breeder support.

Our farm is located near Springfield, MO. We are now shipping & delivering puppies, starting at only $350.00. Shipping & delivery includes a certificate of health issued by our licensed veterinarian, puppy food & toy, starter leash & collar, travel crate, microchip, vaccination record, & registration papers. We personally deliver puppies to other states. Your puppy receives extra socialization (new people, new places, new experiences) with the family they are familiar with. This helps the puppy gain confidence as they transition to their new family and environment. Another bonus to personal delivery is extra potty training time while traveling! Conact us for a delivery quote today!

A percentage of the purchase price will be donated to Sam's Wish and Guiding Eyes For The Blind. Sam's Wish provides dogs to individuals in need of a medical canine. Sam's Wish has recently placed Border Collie's in the home of a soldier, home from Afghanistan, who has PTSD and in the home of a 9 year old girl, who lost part of the use of her arm to a rare childhood cancer. 2018 Sam's Wish therapy dogs will go to a group home to help recovering alcoholics and substance abusers (some of whom are returning soldiers/veterans who have self-medicated) and to a young girl living with depression. Other's in need may be in a wheelchair, have diabetes, PTSD, developmental disabilities, etc. Guiding Eyes For The Blind helps train dogs and place them in the homes of those needing a sight assistance dog.
Contact us for more details and let us know about you, the home you will provide for a border collie and what you are looking for in a border collie.

Like our Facebook page-2J 2K Border Collies and follow us on Instagram @bordercolliesandfriends.
2J 2K Border Collie Puppies Grow Up To Be Great Dogs!
Powered by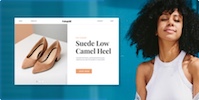 Create your own unique website with customizable templates.